Find your way in this modern world of yoga through our yoga alliance accredited 200hr yoga teacher training.
VNYSA School of Yoga will take you through an interactive and stimulating online, step-by-step, and certified curriculum that will differentiate you from the rest.
WHY TRAIN WITH US?
________________________________________
SET YOUR OWN PACE
The benefit of online learning and our streamlined training is that you can commit as much or as little time as you want. The content is always here, and we are here to guide you through this training at your own pace.
LEARN TOPICS YOU LOVE
Not ready to commit to the full 200h training just yet? That's OK! You can register in individual courses of your interest, and this can be used towards your 200 hr certification when you feel ready to become a yoga teacher.
CONTINUED ACCESS
You will have access to your online courses for 1 year, regardless if you have finished your training. You can refer back to all our content at any time. And you get a free one-year membership for VNYSA Online streaming service.
CERTIFICATION
Once you complete your certified 200h Yoga Teacher Training, you will receive a Certificate from VNYSA School of Yoga as well as Yoga Alliance™.
AFFORDABILITY
We understand that taking a teacher training can be a big financial commitment. Our course prices and pricing plans take that into consideration, and we have a 6-month payment plan ($249/mo) available.
WHAT TO EXPECT
____________________________________

Comprehensive Video Lectures
All course content will be covered in dynamic and engaging video lectures to help you internalize and apply what you learn.

Easily Downloadable Manuals
We provide easily downloadable manuals and worksheets for you to follow along and refer to. The content is clear and detailed.

Assessments & Accountability
You'll never be left behind with the tasks we've designed to keep you involved and accountable. From interactive assignments to online discussions.

Live Discussion with a Mentor
Hop on Zoom each week for live practices and discussions. You can also book private 1-on-1 or small group sessions with your mentor.

Progress Tracking
You'll be able to keep track of your progress in the course by demonstrating your understanding of each module.

Certification
Upon completion of our full 200h YTT program, you will receive a VNYSA School of Yoga and Yoga Alliance™ certificate.
HOW IT WORKS
_________________________________
MODULES
Option to purchase individual modules and learn at your own pace. No application process required for individual courses. These courses can be used towards your Continuing Education credits.
FULL 200H YTT
All modules are bundled into one at a discounted price. You will need to go through our application process. We encourage you to finish your 200 hr YTT within 3 months' time. This suggested deadline will keep you committed, integrated, and focused. Apply here.
COMPREHENSIVE PRACTICUM
Our 2-part practicum will provide you with the practical experience you need to safely and effectively lead a yoga class. The practicum is comprised of mini-practicums, self-guided exercises, and opportunities for live discussions with your peers and mentors to solidify your knowledge.
THE COURSES
_________________________________
THE FACULTY
____________________________________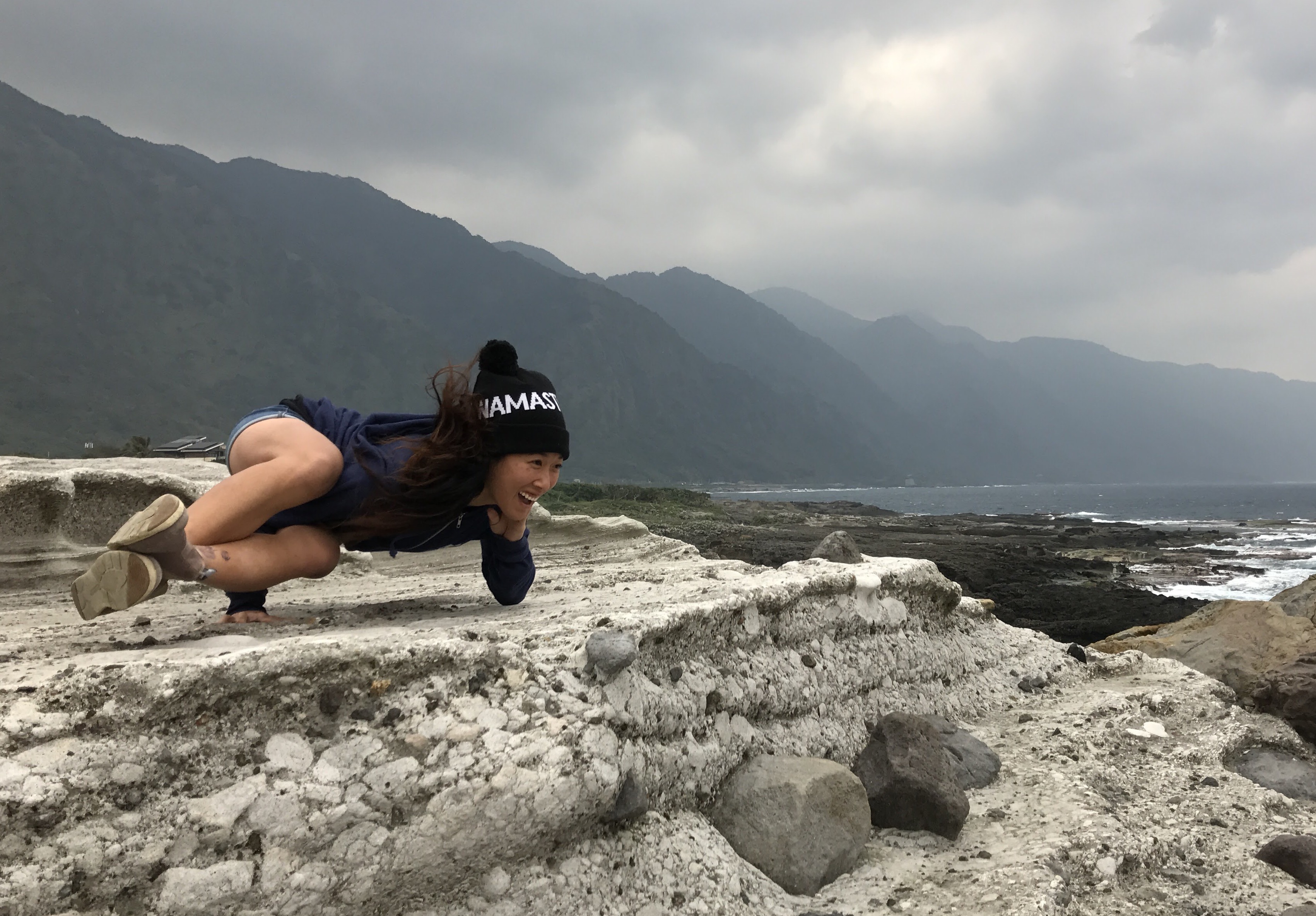 Patricia Szeto
Lead Teacher
Patricia has been teaching yoga since 2014, sharing the knowledge she has received from all her teachers. Patricia has dedicated her life to the continual learning and practice of holistic wellness, from the inside out. Patricia views the yoga practice as an ever evolving process that changes with you. Patricia's goal is to help empower others to help themselves and reach their highest potential. Patricia is a Dharma yoga, Qi Gong, and Tai Chi instructor. She has received 200 Hr alignment-based yoga training and 800Hr teacher training at the Dharma Yoga Center in New York. She also has a Bachelors Degree in Health Sciences and a Bachelors in Food and Nutritional Sciences. 
Sarah Wolton
Lead Teacher
Yoga to me is about changing lives, not only changing and benefiting your own life but in the process emphatically bringing goodness to each and every being around you. The result, a brighter, more vibrant, joyful and sweet whole – inside and out. Make peace with yourself, strengthen your body, mind and soul and open up to possibility. It's not a secret that yoga can transform lives but the choice is ultimately yours, to go with the flow or resist it. Power Vinyasa trained (completion of Level 1 & 2), 10 years of teaching experience, Founder of The Hot Box Yoga and VNYSA (8+ years experience in the business of yoga). I stay inspired through my personal practice on and off the mat, and am excited to offer my teachings to empower you to live boldly and courageously!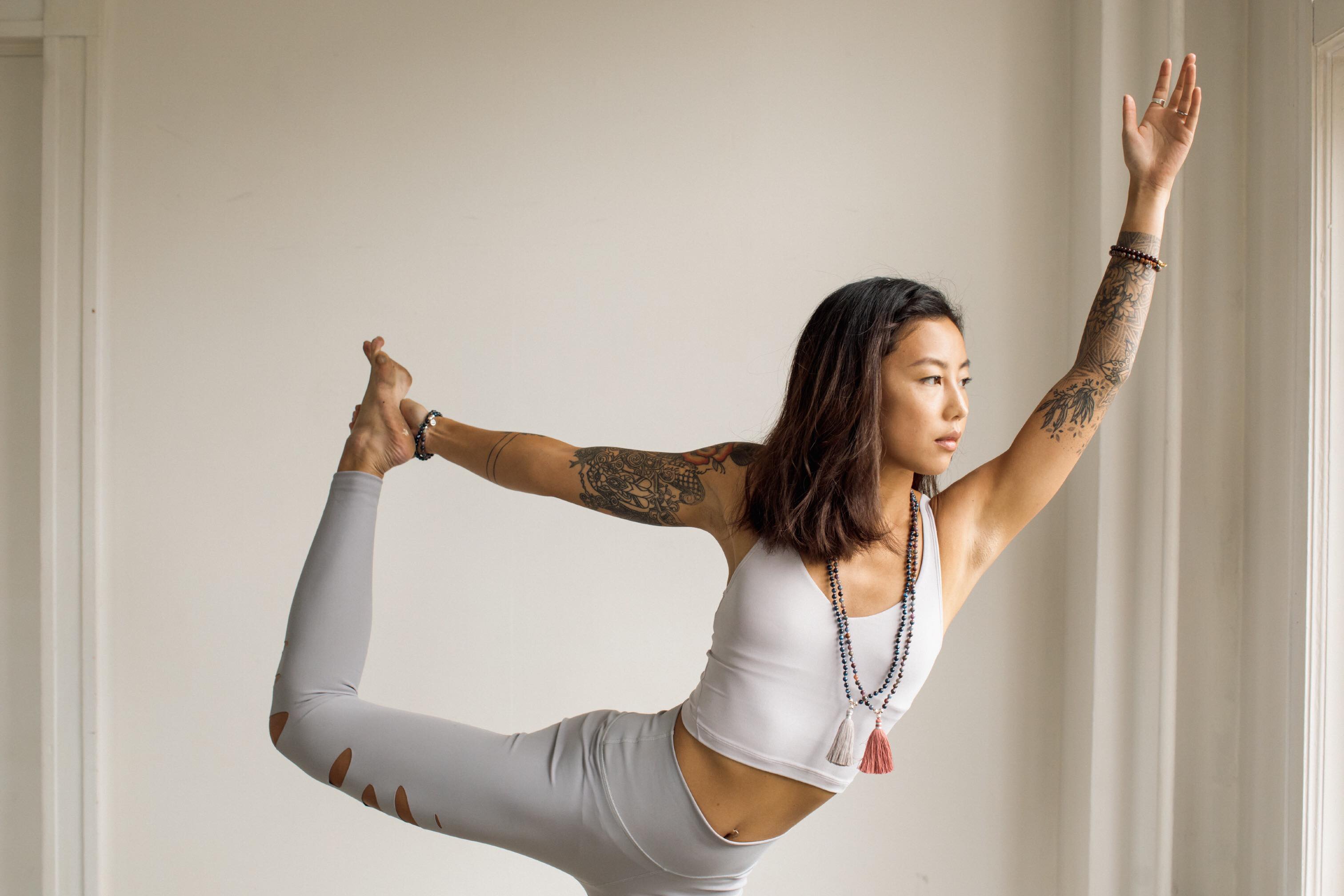 Lina Fang
Teacher
I found yoga through an initial desire for movement, but it was an entry point that led me to become a teacher and embody various life-changing practices of yoga. It brought me to a place of curious inquiry and appreciation for uniqueness that I want to share with as many people as I can reach. I am trained in Hatha and Vinyasa yoga, using certain methodologies of Anusara yoga to focus on strong sequencing and healthy alignment. Through my 7 years of practicing yoga, a valuable lesson I have learned is that joy & knowledge grow when shared; this is one of many reasons why I am so excited to teach and be part of the VNYSA YTT. I also have a Bachelor's Degree in Materials Engineering, and completing my Master's Degree in Counselling Psychology.